InMotion Hosting Services
InMotion hosting is one of the best hosting service that you can avail if you are a Linux user. There are many things that are interesting about InMotion and many are the reasons that it hasn't made it to the top. This article focuses on the InMotion web hosting review so carry on reading to know all about InMotion Webhosting.
If you are looking for a very good web host, so that you can create websites for personal or business related use, you should definitely try InMotion Web Hosting. This service has many features, it features all kinds of hosting, it has shared, VPS (virtual private server) and dedicated hosting. But reasons like it being unfunctional on the servers of Windows and management of the WordPress are some factors that have kept it from reaching the top number. Its biggest rivals are the Hostgator and Dreamhost that are the top choices on famous reviewing websites like The PC Mag.
Hosting Plans
Dedicated Hosting Plans
The hosting service provides packages for you to configure the Linux operated dedicated servers.
You can operate on the servers with 15 GB of monthly data transfers, you can have 2TB of storage and can have an incredible 64GB of RAM. Many hosting servers provide a maximum of 16GB of RAM. You can have all this at 189$ per month.
The rival for InMotion on dedicated servers is the Arvixe. They are better than InMotion because they provide a better package. Their prices start from 108$ a month. They provide you with 32GB of Ram and an amazing 1TB of storage. You also have the choice of operating systems of Linux and Windows. And along with that, you have unlimited data transfers monthly.
Virtual private server Hosting Plans
InMotion gives a very impressive plan for VPS servers. Their plans start from $29.99 to $74.99 per month. You also get a lot of things with this package. You get 4TB of data that you can consume monthly, 200GB of storage is also provided, along with that you get 8GB of RAM. All this and unlimited websites, domains, emails, and MySQL databases can be availed if you buy this package.
The VPS hosting plans of InMotion are rivaled by Hostwinds. They have much cheaper plans and packages that can be used. Their cheapest package starts from $7.50 a month. You can der 25GB Disk Memory, 1GB RAM along with unlimited email, and unlimited data transfers monthly. The packages go up to $209.50 for which you get 170GB disk space and 35GB of RAM, along with unlimited emails and data transfers.
InMotion plans for Shared Hosting
InMotion has some pretty amazing shared hosting plans. There are 3 plan from which you can choose from.
Launch: Using this plan you can have up to 2 websites and 6 websites. This plan will cost you $7.99 a month
Power: This is the second plan for shared hosting plans. With this plan, you can have up to twenty-six domains and 6 websites. This plan costs you $9.99 a month.
Pro: For professional user, this is the perfect package. Using this package, you are allowed to create as many websites and domains as you want. There is no limit at all. This package costs you $15.99 a month.
The most admirable thing about all the packages is that you get unlimited data transfers, emails, and storage with all of the packages.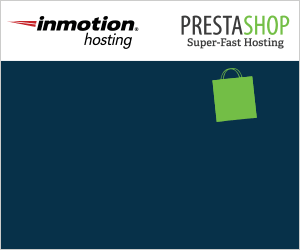 WordPress Hosting on InMotion
This is the part of InMotion web hosting reviewwhere we partially discuss about the cons. There are very great packages that you get for WordPress hosting. But the thing that is wrong about it is that they are not well managed. The services provide you with many elements, though. The servers that are provided are all Linux based. The packages start at $6.99 per month. They have preinstalled content management software. You also get free backups on a daily basis. The software updates are also automatic. Though the service will lot update any of the WordPress plugins that are offered by third party. Unavailability of security and no caching of page are also a couple of problems.
But on the bright side, where other services set limits, InMotion puts them all away. There are no limits on websites, data transfers or disk space. The BoldGrid website builder is also provided by InMotion for your personal convenience.
The rival for this service are the 1&1 web hosts. They are the best in WordPress hosting. Their packages start at $6.99 a month. They offer both Linux and Windows servers. They give you the best service by providing unlimited data transfers and storage. The WordPress features, for example, live staging and security updates are also well managed by the providers. The services are also very easy to use as compared to the competitor, GoDaddy.
Making Your Website Hosted by InMotion
If you choose the launch plan for making your website using the servers of InMotion, you will have to sign up for a complete year. Most web hosts surprise their clients by giving them a discount on the first term, that is up to 3 years. You should not expect any surprises like these from InMotion, they disclose their renewal rates. Also, you will not get any month to month options either.
When you are at the confirmation page you will be informed that an account specialist will contact you by call and guide you through the setup. You cannot login until this has happened. It sounds annoying, but the call is really helpful, the account specialist is very cooperative and don't push you into purchasing something that is not relevant. They will ask details about the type of website that you wish to make, later on, you will be emailed all the appropriate material that is needed for your website.
Security Provided by InMotion
There are many features regarding security that are offered by this hosting service. The accounts that are less than 10GB in size get free backup services. The WordPress websites are protected by the plugin called Sucuri Security, it protects you against all the malware and viruses. For email accounts you can purchase the McAfee protection against viruses and spams, coming in only $1.39 a month. For a dedicated IP address, you can buy the SSL certificates. These certificates can be bought on a yearly basis and the cost $99.99 a year. For installation purposes, you can ask the service providers. If you order installation, it will cost you $25 as the installation fee.
Customer Care Services
InMotion has a very excellent customer service. As mentioned before, they think of all the ways to provide their customers the best service that they can. They are always available for contact. When you try contacting them via website, first the chat is started with a bot. It helps you as much as it can. If you still don't feel satisfied, you can chat with a human customer care provider. You can also contact them by calling them. They are ultra-responsive and there are very less cases that show that the customer had been left hanging. Above was the InMotion hosting review, they are promising and should provide better and better service in the future. InMotion web hosting review.